M'era Luna 2015: Offizieller Trailer online!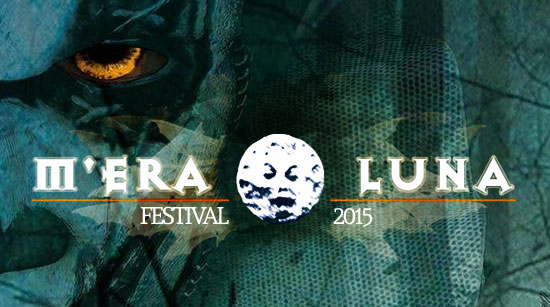 Auch in diesem Jahr findet wieder das M'era Luna Festival auf dem Flughafen Drispenstedt/ Hildesheim statt, am 08.- 09. August ist es so weit. Das Line-up umfasst wieder zahlreiche Highlights der Schwarzen Szene.
Dabei sind u.a. Nightwish, ASP, Rob Zombie, Einstürzende Neubauten, Blutengel, Phillip Boa And The Voodooclub, Mono Inc., Saltatio Mortis, Apoptygma Berzerk, L'ame Immortelle, Anne Clark feat. Herb, Suicide Commando, Joachim Witt, Deathstars, Tanzwut, Rotersand, In Strict Confidence, Lord Of The Lost, Nachtmahr, Dope Stars Inc., Aesthetic Perfection, Assemblage 23, Tying Tiffany, Merciful Nuns, Melotron, Absolute Body Control, Ost+Front, Coppelius, Unzucht, Frozen Plasma, Tyske Ludder, Versengold, The Other, Schwarzer Engel, Spielbann und Nachtgeschrei.
Kombitickets das M'era Luna 2015 könnt ihr hier erwerben.
Zur Einstimmung gibt es hier einen Trailer:
24 Februar 2015 Sascha Blach NEWS