Terror in Paris: Statement der Eagles Of Death Metal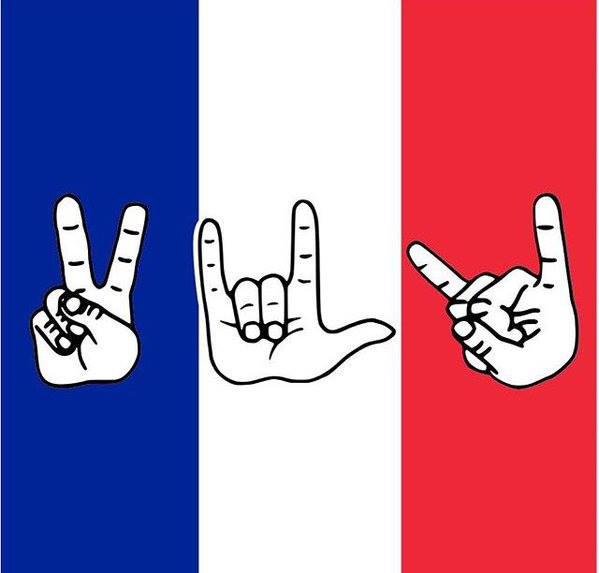 Nachdem am vergangenen Freitag über 80 Menschen beim Konzert der Eagles Of Death Metal im Pariser Club Bataclan durch einen Terrorangriff ums Leben kamen, meldet sich die kalifornische Rockband nun auf ihrer Facebook-Seite zu Wort.
Mittlerweile sind die Musiker wieder sicher zu Hause angekommen. Sie sind noch immer entsetzt und versuchen nun, die Geschehnisse in Frankreich zu verarbeiten. "Our thoughts and hearts are first and foremost with our brother Nick Alexander, our record company comrades Thomas Ayad, Marie Mosser, and Manu Perez, and all the friends and fans whose lives were taken in Paris, as well as their friends, families, and loved ones", so die Band. "Although bonded in grief with the victims, the fans, the families, the citizens of Paris, and all those affected by terrorism, we are proud to stand together, with our new family, now united by a common goal of love and compassion."
Die Eagles Of Death Metal möchten der französischen Polizei, dem FBI, den Auswärtigen Ämtern und insbesondere allen am "Ground Zero" danken, "die sich gegenseitig so gut es ging geholfen haben, während dieser unvorstellbaren Tortur". Sie hätten einmal mehr bewiesen, dass Liebe das Böse überschattet.
Alle noch ausstehenden Tourkonzerte der Rockband sind vorerst abgesagt – weitere Infos folgen. Gestern sollten die Eagles Of Death Metal beispielsweise in Köln vor vollem Hause spielen. Stattdessen fand kurzerhand ein Solidaritätsevent statt, bei dem spontan die Bands Neverland in Ashes, Hopelezz, Pripjat, Susigoes18, Layment und The Legion: Ghost die Bühne in Beschlag nahmen. Alle Musiker wie auch Helfer verzichteten auf ihre Gage. Der Eintritt war frei.
18 November 2015 Dark Aurora NEWS