The Local Band bringt erste EP "Locals Only" heraus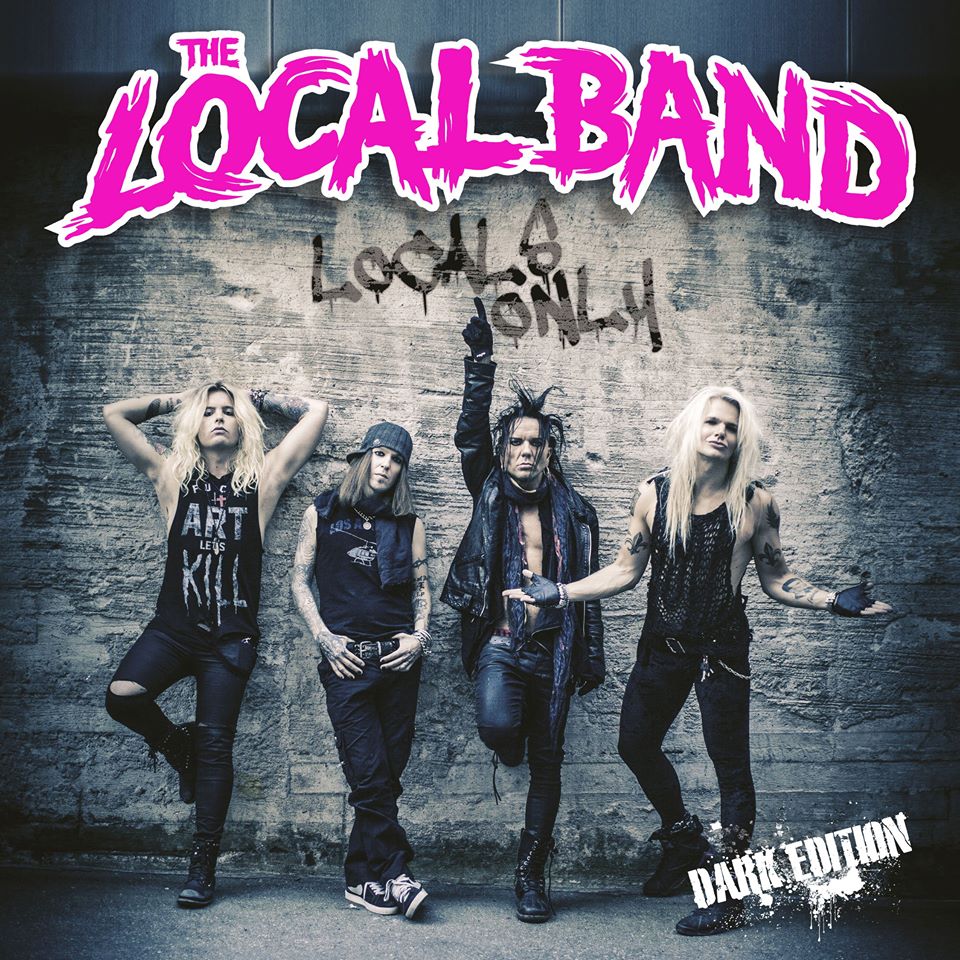 Das finnische Quartett The Local Band – bestehend aus Alexi Laiho (Children Of Bodom), Jussi69 (The 69 Eyes), Olli Herman (Reckless Love) und Archie Cruz (Santa Cruz) – veröffentlicht seine erste EP "Locals Only – Dark Edition".
Das Debüt erscheint am 4. Dezember 2015 in Kombination mit einem T-Shirt (Limited Edition).
Tracklist:
1. Sunglasses at Night – Corey Hart
2. Untouched – Jessica Origliasso, Lisa Origliasso, Toby Gad
3. Promises In The Dark – Pat Benatar, Neil Giraldo
4. Out Of The Darkness – Steven Van Zandt
5. Hazy Shade Of Winter – Paul Simon
6. The Darkest Side of The Night – Fred Mollin, Stan Meissner
7. Waiting For Darkness – Ozzy Osbourne
Außerhalb von Finnland kann man die EP z.B. bei Levykauppa Äx vorbestellen: http://bit.ly/20qyACv
7 November 2015 Dark Aurora NEWS